"You are a great inspiration in everything you do and teach to others."
– Wanda A.
We are certified industry trainers, and experts in hospitality/tourism & workforce development
"Thank you, Ms.Brooks for not giving up on me…for believing in me when no one else did. I'm so happy that God bought a wonderful person like you into my life. Thanks, I couldn't have done it without you." – Jazmyne B.
They say good help is hard to find. When it comes to your workforce training and development, trust the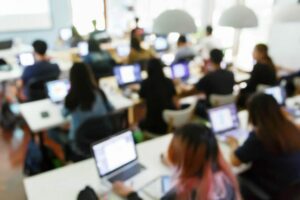 industry leader.
We are a leading expert in the field of hospitality and tourism, client services, work readiness, soft skills, career transition, case management and project management, with a specialty of working with the hard-to-serve population.
We deliver custom-tailored solutions to help organizations address workforce challenges and achieve their training goals.
Virtually any workplace behavior can be shaped through learning experiences, and TBG specializes in delivering the customized learning experiences that will help your employees improve skills and behaviors.
Our certified trainers are here to help you achieve your workforce training goals through carefully planned, employer focused learning from concept to delivery.
We can help your company improve: customer service, intra-office communication, onboarding, leadership skills, adherence to best practices, and almost any other area of interaction in your business.
Our training services include, but are not limited to:
Soft Skills
Self-management
Verbal and non-verbal communication
Problem solving
Professionalism
Work Readiness
Time management
Professional attire
Teamwork
Resume writing
Interviewing techniques
Career development
Leadership development
Computer technology